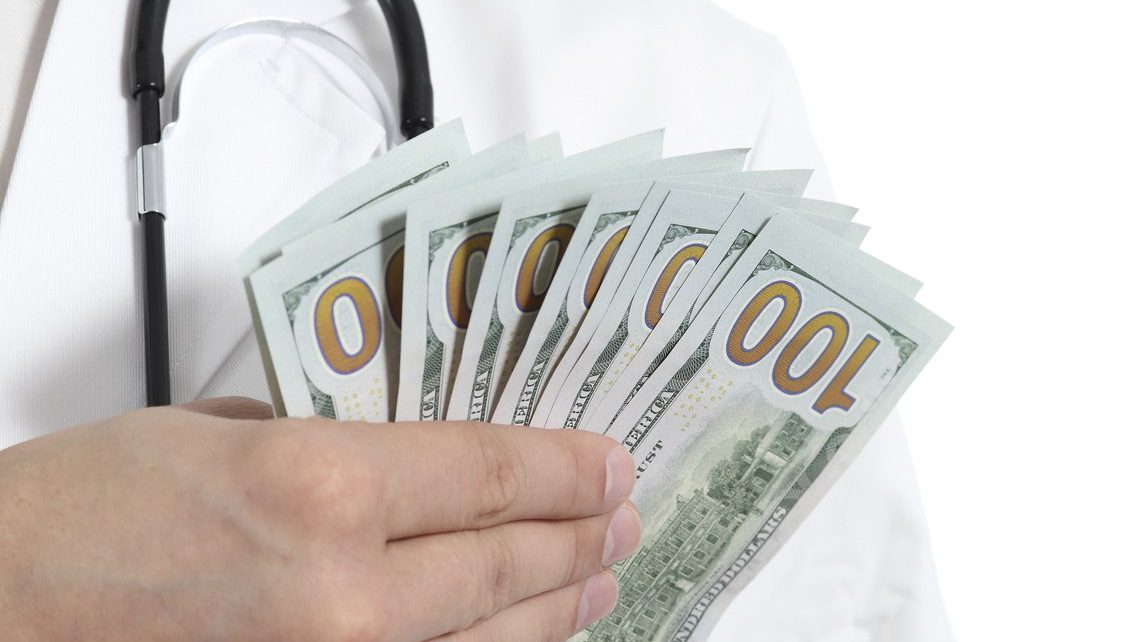 According to the US Census Bureau, there are nearly 20 million self employed people in the United States and that number is expected to continue rising. It's hard enough to make ends meet when you're self employed, but finding healthcare insurance that you can actually afford may prove to be an even tougher proposition.
Insurance companies realize this is a growing market and have capitalized on it by offering lower cost policies to the self employed. Unfortunately, many have policyholders soon discovered that their coverage was not what they were told it would be and was far from adequate.
The companies, MEGA Life and Health Insurance Company and Midwest National Life Insurance Company of Tennessee, have been using subsidiary groups that fool the consumer into thinking that they are joining a "group" that has access to several different insurers so that they can obtain the best and cheapest coverage available. In reality, the consumer only has access to one insurer.
Even after the companies settled a lawsuit on the issue and were ordered to stop their deceiving practices, they still seem to be operating in the same fashion. According to consumer attorneys, Mega Life and their sister company, Midwest, continue to sell these products after settling a multi-million dollar class action settlement whereby they were ordered to advise of the inner relationships between the holding company, these groups, and the insurance companies, so that people would really understand that the Alliance for Affordable Services, or the National Association of the Self-Employed, are not really independent and that they don't have the consumers' best interests at heart.
It's no secret that those who are self employed have a much harder time finding insurance than those who work for companies that subsidize part or all of their insurance costs. So, when a self employed person finds a "good deal," they usually jump on it and may end up "skimming" some of the policy details that a traditional Human Resources Manager would explain in an employer-employee relationship. If you're self employed, make sure you understand your policy's details and that they correspond with your insurance needs.
The old saying, "if it looks to good to be true, it probably is" applies to many aspects of life, including healthcare insurance policies. Insurers underwrite their policies according to risk and then price them accordingly. However, premiums can vary dramatically based on the type of coverage, the policy limits and deductibles. Chances are, the lower your premiums are, the less coverage you have.
There are now nearly 45 million people in the United States without health insurance according to the US Census Bureau. As such, many consumers now find themselves shopping for insurance in independent markets because their employer has reduced or eliminated coverage or because of being self employed. Too many consumers just don't know what to look for or what questions to ask  when purchasing insurance on their own. Unfortunately, many insurers realize this and are using sales techniques to make the consumer feel as though they've gotten a good policy with adequate coverage when they really haven't.
One insurer, MEGA Life and Health Insurance Company, recently settled a class action lawsuit for using "associations" to bring in business. What consumers didn't know was that the associations were really working for MEGA. According to consumer attorneys, the way these insurance products are marketed are through these agents, that, in order to sell the policies, advise insurance consumers that if they join a large group of insurance consumers, they're able to obtain group-like insurance at group-like premiums.
A Growing Concern
According to the US Government Accountability Office, consumers lost over $250 million dollars in unpaid claims from 2000-2002 from policies that were purchased from unlicensed health plans that were sold through these types of "associations".
Consumers should do their research before signing up for any healthcare insurance. A phone call to the insurance commissioner of their state and an internet search on the company may shed additional light on the insurer's licensing status and consumer practices.
The recent legal problems of insurance companies such as MEGA Life and Health Insurance Company, NASE, Midwest National Life Insurance Company of Tennessee, Alliance for Affordable Services and Health Markets have prompted consumers to make sure they are not only getting the kinds of coverages they are paying for, but the kinds of coverages they need.
In order to do this, it's important to know what questions to ask the salesperson or agent prior to buying. According to experts, here are some questions that you should ask your potential provider:
What is the cost of the monthly premium, deductible, co-payment amount and cap? How does changing one amount affect the others?
What does the policy cover? What does it exclude? Are there limits on the number of days the insurance company will pay for services such as prescription drugs, maternity or out patient services?
Are pre-existing conditions covered?
Does coverage begin immediately or am I subject to a waiting period?
Is there a lifetime maximum cap the insurer will pay? This is important to know if you or someone in your family has a chronic or expensive illness or medical condition. Experts recommend that you choose a plan that has at least a $1 million maximum benefit.
How do I obtain emergency care? Can I use urgent care facilities without pre-approval? Am I limited to using certain facilities in the plan?
What else is covered? It's important to find out if routine services, such as preventive care, immunizations and mammograms are covered under the policy.
Many Americans without health care insurance are turning to private insurance companies for coverage. These companies know they have a captive audience and often tell consumers anything they want to hear – such as 'don't worry, everything will be covered'. Everything is generally NOT covered. Even though some insurance sales representatives make outlandish promises, most policyholders don't realize that everything is not covered until it's too late. Mega Life Insurance Company has been accused of just that. Their sales agents have been accused of aggressive sales tactics and misleading consumers on what their policies actually cover. In case after case, consumers have complained that claims for even the most basic of services, such as doctor visits, lab tests and prescriptions have been denied by the company – even though sales representatives told them otherwise. Mega, and its sister company, Mid-West National, do business with their parent company, HealthMarkets.
States getting involved
Consumers have been complaining about Mega's sales practices and false promises for years. So many complaints have been filed that many state's Attorney Generals are getting involved. Since 2002, Mega has been fined by seven states and is being investigated by 36 other states who are working together to find out more. While the results of the multi-state investigation won't be known for some time, some states, such as Massachusetts, are not waiting. The Massachusetts Attorney General recently filed a lawsuit against the company alleging deception and unfair practices.
Premiums AND association fees?
Legislators who are involved in the matter complain that companies like Mega require policyholders not only to pay insurance premiums, but also to join an association to get the insurance. This practice is very unusual and also very expensive — $100 to join and another $40 per month to maintain a membership.