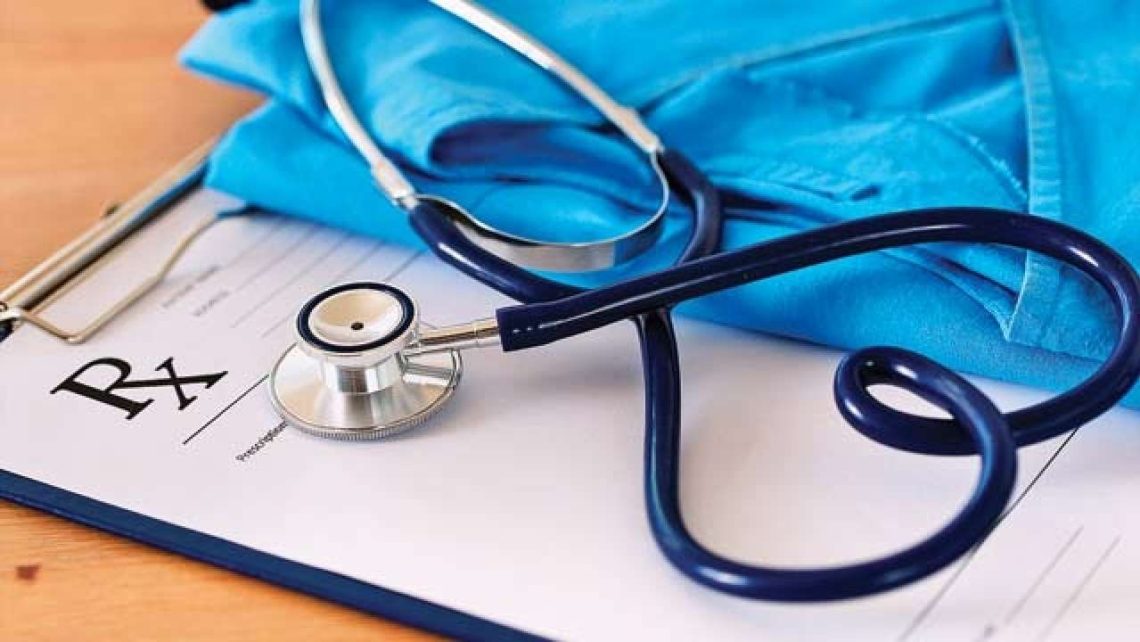 A big part of planning for retirement is getting a handle on medical expenses. And a major part of that is knowing what Medicare can or cannot do for you — physically and financially.
You'll automatically be enrolled in Medicare if you already collect Social Security or receive benefits from the Railroad Retirement Board when you turn 65, or if you've been collecting disability for more than two years. If you're working and not collecting government pension benefits, you need to sign up three months before your 65th birthday.
First of all, understand clearly that Medicare is not free health care. You'll have to pay deductibles and co-payments out-of-pocket, and certain services aren't covered at all.
What you'll ultimately pay will depend on the type of Medicare plan you choose: whether you'll have additional health insurance coverage from a former employer; whether you purchase so-called "supplemental coverage"; and how often you make use of the medical services your doctor or hospital offer.
Medicare summary
Listing here everything that Medicare covers and doesn't cover would take volumes. But following is a brief overview to provide a basic understanding. For more details, visit the Medicare Web site and download the 'Medicare & You 2008' handbook
The original plan: Parts A & B
The original plan helps pay for many medical services and supplies provided in hospitals, doctors' offices and other health care settings. Part A focuses on hospital insurance, while Part B is the program's medical insurance component. All U.S. citizens and legal residents of the United States who have paid Medicare payroll taxes for 10 years or more are eligible for both Part A and Part B coverage upon reaching age 65.
Part A helps with the cost of inpatient care in hospitals (including inpatient rehabilitation facilities), inpatient stays in a skilled nursing facility (but not custodial or long-term care), inpatient mental health care in a psychiatric hospital (limited to 190 days in a lifetime), as well as hospice care services and home health care services. Medicare Part A will completely cover some of the costs associated with these services and procedures. Others will require out-of-pocket co-payments or the satisfaction of annual deductibles.
Part B helps pay for so-called "medically necessary" services such as doctors' services, outpatient care and some preventive care services. For a list of covered expenses, see pages 18-25 of the Medicare handbook.
As with Part A, Part B has its own separate annual deductible — $135 for 2008 — as well as its own co-payment and co-insurance costs. Generally speaking, Medicare will pay about 80 percent of the expenses for Part B-covered services and supplies.
"Medicare is comprehensive, it's guaranteed. But it doesn't cover all of your costs," says Paul Precht, director for policy and communications at the Medicare Rights Center.
"You need to be aware of the fact that you will spend money out-of-pocket either for the cost sharing under Medicare or for the cost of supplemental insurance if you don't have that through an employer or if your income isn't low enough to qualify for additional assistance through Medicaid. And it's important to remember that Medicare doesn't have any annual out-of-pocket limits."
You usually don't pay a monthly premium for Part A coverage if you (or your spouse) paid Medicare taxes while working at least 40 calendar quarters. But if you aren't eligible, you may be able to buy Part A coverage if you meet other conditions.
Those enrolled in Part B have to pay a monthly Part B premium and an annual Part B deductible. Most plan participants will pay the standard monthly premium amount, which is $96.40 in 2008. The monthly premium will be higher for people who earn above certain income thresholds ($82,000 for singles; $164,000 for married folks filing jointly). Financial hardship cases can get this premium covered with governmental help. This premium is deducted from your monthly Social Security payment.
Medicare Part C: Medicare Advantage plans
Formerly known as Medicare+Choice, Medicare Advantage plans are alternatives to the original Medicare plan and are not the same thing as "supplemental insurance" (more about this later). Sometimes called Part C or "MA plans," these plans are run by private companies but are part of the Medicare program.
Basically, Medicare pays an amount of money for your health care into these private Medicare Advantage plans every month. In return, these plans must provide all of your Part A and Part B benefits, and they must cover at least all of the medically necessary services that the original Medicare plan provides.
MA plans can charge different co-payments, co-insurance and deductibles for their services and generally have set provider networks. This means you likely will be limited to seeing only doctors who belong to the plan, going to certain hospitals for covered services and getting referrals to see specialists. If you use providers who aren't in the network, you may have to pay the entire cost of the services rendered. However, MA plans can offer extra benefits, such as vision, hearing, dental and health and wellness programs. Most include Medicare prescription drug coverage (usually for an extra cost).
Retirees can choose from five different types of Medicare Advantage plans. Most function like HMOs with specific networks of doctors. Other plans, such as Private Fee-for-Service plans, known as PFFS, allow you to go to any doctor if the doctor agrees to accept the plan's terms of payment before treating you. Medicare Special Needs plans, or SNPs, serve certain people who are chronically ill, live in institutions such as nursing homes or have other special needs. (The different benefits the various types of Medicare Advantage plans offer are outlined on pages 42-44 of the "Medicare & You 2008" handbook.)
It's important to call any plan before joining to find out what your services will cost and make sure that a plan will meet your needs. Some plans, for example, will let you use out-of-network providers (sometimes for a higher cost). Also, be sure to check in advance with your doctors or hospital to determine if they accept the plan. To enroll in a Medicare Advantage plan, you can complete a paper application, call the plan by telephone or enroll online. Be aware that there are limitations as to when you can join, switch or drop a Medicare Advantage plan.
Remember, when you join a Medicare Advantage plan, you will have to provide your Medicare number from your Medicare card and the date your Part A and Part B coverage started. You also will generally still pay the monthly Part B premium along with the Medicare Advantage plan's premium (if it charges one). That includes coverage for Part A and Part B benefits, prescription drug coverage (Part D, if offered) and any other extra benefits.
Medicare Part D: Prescription drug benefit
Medicare offers prescription drug coverage under Part D for everyone with Medicare. But to get Medicare drug coverage, you must take the initiative and join a Medicare drug plan.
Medicare drug plans are run by insurance companies and other private companies Medicare approves. Each plan varies in cost and drugs covered. Even if you don't take a lot of prescription drugs now, you still should consider joining a Medicare drug plan because if you decide not to join such a plan when you are first eligible, you will pay a late-enrollment penalty if you choose to join later. The penalty is 1 percent of the monthly premium for each month you don't enroll and is applied to all future monthly premiums.
"Although there will be a number of seniors out there who don't take any prescription drugs right now and who'll view paying for prescription drug insurance as kind of a waste, they also need to think about the future," says Clark Howard, consumer-advice talk-show host and author. "Consequently, you are so much better off holding your nose and picking a plan now rather than having to do so in the future and also having to pay a penalty on top of your regular premiums."
There are two ways to get Medicare prescription drug coverage:
You can join a stand-alone Medicare Prescription Drug plan. These plans, sometimes called PDPs, add drug coverage to the original Medicare plan, to some Medicare PFFS plans, to some Medicare Cost Plans and Medicare Medical Savings Account, or MSA, plans. (The latter two plans are part of the catchall "other Medicare plans" that are not Medicare Advantage plans. Medicare Cost Plans, available only in certain parts of the country, are a variation of the original Medicare plan. An MSA plan combines a high-deductible Medicare Advantage plan and a bank account, much like the consumer-directed health plans that are available in the private sector.)
You can join a Medicare Advantage plan (such as an HMO or PPO) or another Medicare health plan that includes prescription drug coverage. Through these you will get all of your Medicare coverage (Part A and Part B), including prescription drugs (Part D). These plans are sometimes called MA-PDs and you will usually pay a separate monthly premium in addition to your Part B premium.
Every year, from Nov. 15 to Dec. 31, you can switch to a different Medicare drug plan if your plan coverage changes or your prescription needs change. When you join or switch to a new Medicare drug plan, your coverage generally will begin on Jan. 1 of the following year.
Medigap policies
The original Medicare plan pays for many, but not all, health care services and supplies. To help pay your out-of-pocket costs, you might want to consider getting a Medigap policy, also called Medicare Supplement Insurance. Note: These plans can't be used to pay your co-payments or deductibles for Medicare Advantage plans.
You can buy a Medigap plan from a private insurance company, or you might be able to get this supplemental insurance from a former employer (your own or your spouse's) as a retiree benefit. There are also several government programs that can help you obtain Medigap coverage if you meet certain income requirements or other qualifications.
A Medigap policy is private health insurance that's designed to supplement the original Medicare plan and help pay some of the health care costs that aren't covered — such as CO-payments, co-insurance and deductibles. Each Medigap policy only covers one person, so if you and your spouse both want coverage, you each must buy separate Medigap policies.
Each standardized Medigap policy, however, must offer the same basic benefits, no matter which insurance company sells it. Premiums will vary depending on the plan you choose and the company you buy it from (the typical premium is about $150 per month), but usually the only difference among Medigap policies different insurance companies sell is the cost.
The best time to buy a Medigap policy is during your Medigap open-enrollment period. In all states, there is an open-enrollment period that lasts for six months. It begins on the first day of the month in which you are both age 65 or older and enrolled in Part B (some states have additional open enrollment periods). For more information about buying a Medigap policy, call your State Health Insurance Assistance Program.
All Medigap policies must follow federal and state laws that are designed to protect consumers, and every Medigap policy must be clearly identified as "Medicare Supplement Insurance." Furthermore, Medigap insurance companies can only sell you a "standardized" Medigap policy. There are 12 such policies identified by letters (i.e., Medigap Plans A through L), except in Massachusetts, Minnesota and Wisconsin, where Medigap policies are standardized differently. Also, in some states, you might be able to buy another type of Medigap policy called "Medicare Select," which is a Medigap policy that requires you to use specific hospitals and, in some cases, specific doctors to get full benefits.