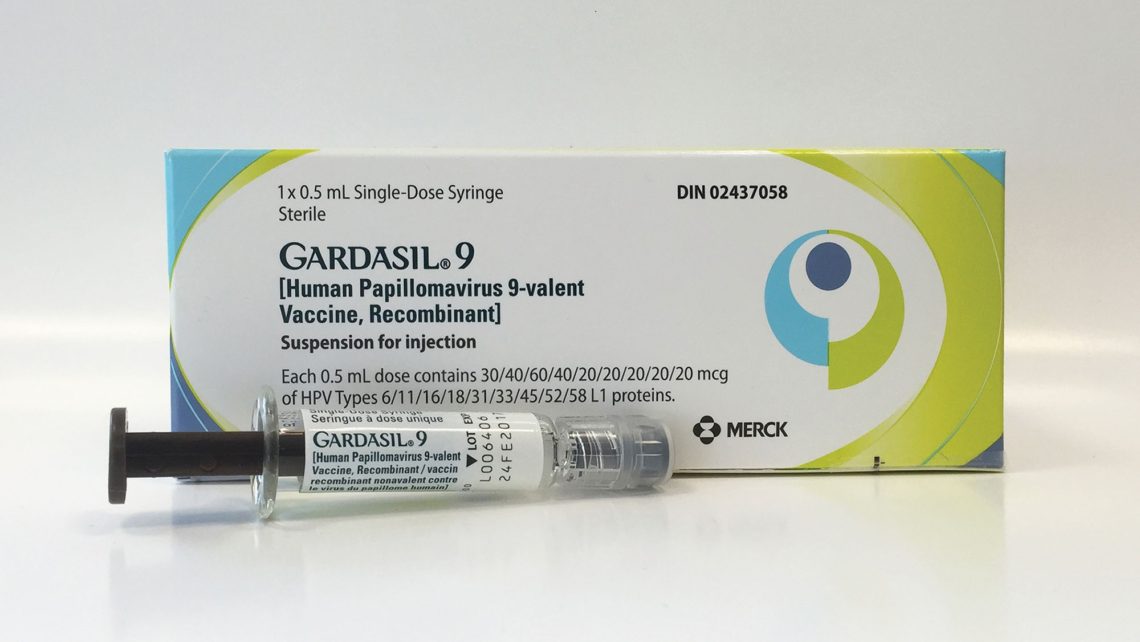 Gardasil is a vaccine created by Merck and Co. In 2006 it was approved by the FDA for use in women as a vaccination against the HPV (human papillomavirus). HPV can cause cervical cancer in women and it is estimated that more than 6 million Americans are infected with HPV every year. HPV is spread through human sexual contact and causes genital warts and may lead to cervical cancer in womena and in very rare cases, anal or penile cancer in men. Most people who contract HPV experience few or no symptoms at all.
Gardasil is recommended only for girls who have not been sexually active, as it does nothing to help those who have already contracted HPV. Gardasil protects from 4 out of more than 100 different viruses that cause HPV. Out of those 100, only about 12 have the potential to cause cervical cancer and Gardasil protects against 2 of those.
How is Gardasil Administered?
Gardasil is administered as a series of 3 shots over six months. Each shot costs $120 as recommended by Merck and Co., but the actual amount charged by your doctor may include their fees or a markup on the vaccine itself. The vaccine is generally only offered to women between the ages of 9 and 26 because that is the age range it was tested on by Merck and Co. and when the FDA approved the vaccine they stuck with that demogratphic.
So Does My Insurance Cover Gardasil?
It probably does. At this point more than 96% of health plans in the nation have provision to cover Gardasil for girls. You should check with your specific provider, but if it turns out that they do not cover you, and you have a hardship in paying for the vaccine, there are programs available directly through Merck and Co. that can help you get the vaccine for free. There are other programs available as well – some from the government – which can assist with paying for this vaccine.
Is Gardasil Dangerous?
It might very well be, I have seen numerous reports about this having extreme side effects and recommend that everyone investigate the side effects before giving the drug to their children.  Read the report below for information from the Gardasil drug company Merck.
Health plan coverage for GARDASIL
Figuring it out doesn't have to be difficult
While many private health plans are providing coverage for GARDASIL, levels of coverage can vary. Your coverage can even change over time. Because your doctor or healthcare professional has many patients with different health insurance benefits, he or she may not know your specific level of coverage for GARDASIL. Before you visit the doctor's office, you may want to call your health plan to find out more about your level of coverage.
By contacting your health plan directly, you can get the most accurate information about your plan's coverage for GARDASIL. Call the phone number on your medical benefit card to learn whether any co-pays, co-insurance, deductibles, or other limitations may apply.
The questions below are meant to start the conversation with your health plan—there may be other questions you should be asking based on your plan's benefits.
Does my health insurance provide coverage for GARDASIL?
Are there any restrictions on coverage? If so, what are the restrictions?
Will I have to pay for anything? For example:

Co-pay or co-insurance? If so, what amount?
Deductibles that may apply to GARDASIL? If so, what amount?
Extra cost if an out-of-network provider is used? If so, what amount?

Is there an annual coverage maximum (such as a limit on wellness or preventive services) that may affect my coverage for GARDASIL? If so:

What is the coverage maximum?
What is the current balance against the coverage maximum? (The amount in your health insurer's records may not include amounts of pending insurance claims that have not been processed.)
If there is an annual coverage maximum (such as on wellness or preventive services), we suggest you discuss this issue with your doctor or healthcare professional.
What if I can't afford GARDASIL?
Merck has created a vaccine patient assistance program for its line of vaccines for use in adults, including GARDASIL. Through this program, Merck provides free vaccines to adults who are 19 and older who are uninsured or unable to afford vaccines.
Additional information regarding the Merck Vaccine Patient Assistance Program can be found at http://www.merck.com/merckhelps/vaccines/home.html.
GARDASIL is also part of the Vaccines for Children program, a federal program that helps to provide free vaccines to children and adolescents 18 years and younger who are either Medicaid eligible, American Indian or Alaskan Native, or uninsured, or whose health insurance does not cover shots.
Additional information regarding the Vaccines for Children program can be found at www.cdc.gov/vaccines/programs/vfc For more information on GARDASIL, talk to your daughter's doctor or healthcare professional.
Gardasil Side Effects
It's no surprise that you want to know more about the safety of GARDASIL before being vaccinated. The safety of a vaccine is an important part of its story. That's why Merck and the Centers for Disease Control and Prevention (CDC) are committed to monitoring the safety of GARDASIL on an ongoing basis.
What are the possible GARDASIL side effects?
The most common GARDASIL side effects are:
pain, swelling, itching, bruising, and redness at the injection site
headache
fever
nausea
dizziness
vomiting
fainting
Sometimes fainting is accompanied by falling with injury, as well as shaking or stiffening and other seizure-like activity.
Tell your health care professional if you have any of the following problems because these may be signs of an allergic reaction:
difficulty breathing
wheezing (bronchospasm)
hives
rash
Tell your health care professional if you have:
swollen glands (neck, armpit, or groin)
joint pain
unusual tiredness or weakness
generally feeling unwell
leg pain
shortness of breath
chest pain
aching muscles
muscle weakness
seizure
bad stomach ache
Contact your health care professional right away if you get any symptoms that concern you, even several months after getting the vaccine.
For a more complete list of GARDASIL side effects, ask your doctor or health care professional.
Could I get HPV or any disease caused by HPV from GARDASIL?
No. You cannot get HPV or any disease caused by HPV from GARDASIL. That's because there is no live virus in the vaccine.
Instead, GARDASIL contains a protein that helps the body's immune system produce antibodies against HPV—without causing an infection.
For more information on GARDASIL, talk to your doctor or health care professional.
Who should not get GARDASIL?
You should not get GARDASIL if you have, or have had:
an allergic reaction after getting a dose of GARDASIL.
a severe allergic reaction to yeast, amorphous aluminum hydroxyphosphate sulfate, polysorbate 80.
What should I tell my health care provider before getting GARDASIL?
Tell your health care provider if you:
are pregnant or planning to get pregnant. GARDASIL is not recommended for use in pregnant women.
have immune problems, like HIV infection, cancer, or you take medicines that affect your immune system.
have a fever over 100°F (37.8°C).
had an allergic reaction to another dose of GARDASIL.
take any medicines, even those you can buy over the counter.
Your doctor or health care professional will help you decide if you should get the vaccine.
---
IMPORTANT INFORMATION ABOUT GARDASIL
GARDASIL is the only cervical cancer vaccine that helps protect against 4 types of human papillomavirus (HPV): 2 types that cause 70% of cervical cancer cases, and 2 more types that cause 90% of genital warts cases. GARDASIL is for girls and young women ages 9 to 26.
GARDASIL may not fully protect everyone, and does not prevent all types of cervical cancer, so it's important to continue routine cervical cancer screenings. GARDASIL does not treat cervical cancer or genital warts. GARDASIL will not protect against diseases caused by other HPV types or against diseases not caused by HPV. GARDASIL is given as 3 injections over 6 months.
SELECT SAFETY INFORMATION
Anyone who is allergic to the ingredients of GARDASIL, including those severely allergic to yeast, should not receive the vaccine. GARDASIL is not for women who are pregnant.
The side effects include pain, swelling, itching, bruising, and redness at the injection site, headache, fever, nausea, dizziness, vomiting, and fainting. Sometimes fainting is accompanied by falling with injury, as well as shaking or stiffening and other seizure-like activity. Only a doctor or health care professional can decide if GARDASIL is right for you or your daughter